At Go Green Pest Control Services our mission is simple: to eradicate pests in the safest manner available.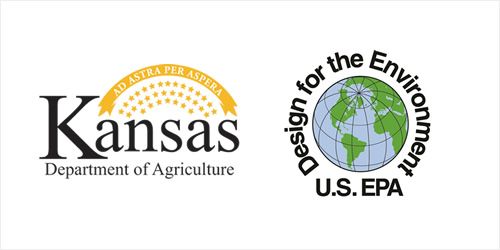 CHECK OUT OUR RECENT WORK & REVIEWS
Our Pest Control Services
The Best Green Pest Control Services Specializing In Pest Control Solutions
We are fully committed to providing quality service to our community! We offer the best pest control in Wichita, KS and the surrounding areas along with complete extermination services, guaranteed and hassle-free. We have served thousands of satisfied customers throughout the Wichita Metro-area for over 10 years for both commercial clients and residential homes.  Our loyal customers include Wesley Medical Center, the City of Wichita, McConnell AFB, Key Management and Case and Associates.
We are proud to be Wichita's Premier Eco-Friendly exterminators. Some of the pests we can eliminate are fleas, bed bugs, and spider control just to name a few!
What Our Customers Say...
Shauna LaPish • Homeowner
"We've used Go Green Pest Control for about 4 1/2 years now, and love them! They come every quarter to spray our house and keep the spiders and other pests away - and Go Green's quarterly service has a guarantee, so if you see spiders between sprayings they'll come back and re-treat for free. Great service and MUCH cheaper than competitors. We have young children and dogs, so it's nice knowing they are safe from harmful chemicals."
Michael Hottman • Homeowner
"Since they have taken care of our home for many years , following their quarterly service, We have always been bug free. They also guarantee if bugs appear in between service, they resolve those issues with no additional charges! Most importantly we have animals and since they use eco-friendly plus pet friendly products, there is never a concern to their service methods around our pets! Thank you again!"
Manhattan / Junction City