Do You Have A Commercial Pest Control Problem?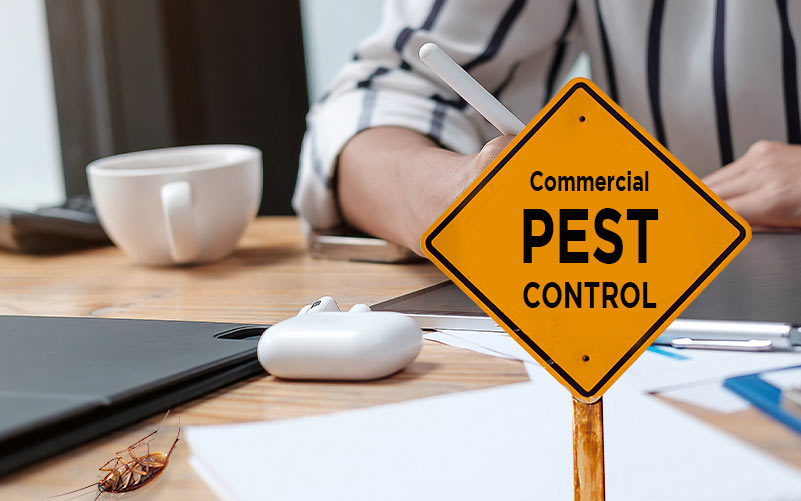 Go Green Commercial Pest Control
Pests in the workplace are not only hazardous to employees' health; they're downright embarrassing for owners. Prevention is the best policy for commercial pest management, and a regular maintenance program often saves money in the long run. Whatever your problem—ants, cockroaches, spiders—Go Green can solve it. We provide commercial pest control services for every kind of business.
Why Does My Business Need Commercial Pest Control?
Pests can do more than startle customers and employees; they can foul equipment, destroy structures and inventory, and carry disease. A routine pest prevention program is just good business.
Types of Commercial Pest Control
Offices can be easy targets for pests because so many people come and go, opening doors and possibly even bringing "hitchhikers" from home. We can deal with any kind of intruder:

Pest Control for Office Building: What You Can Do
Even with a prevention program in place, you'll get even better results by taking a few simple steps:
Retail spaces are extremely vulnerable because they get so much foot traffic, providing ample entry opportunities for pests. Don't worry; we have guaranteed programs specifically designed for retailers, even those serving food.
Retail Pest Control for Shops and Supermarkets
When food is your inventory, you can't afford pests. They're also very bad for your reputation, and they can damage facilities and equipment. Go Green can perform an evaluation (may include non-toxic pest monitors and traps), and then institute a mitigation and prevention plan.
Food Processing Pest Control and Food Storage Pest Control
Few other industries operate under such intense regulatory scrutiny as food processing and storage facilities. One wrong step, and you can find yourself subject to reprimands and fines. Government regulators can shut down your operation with the wave of a pen, costing even more revenue. An Integrated Pest Control plan is an insurance policy that protects you from these problems.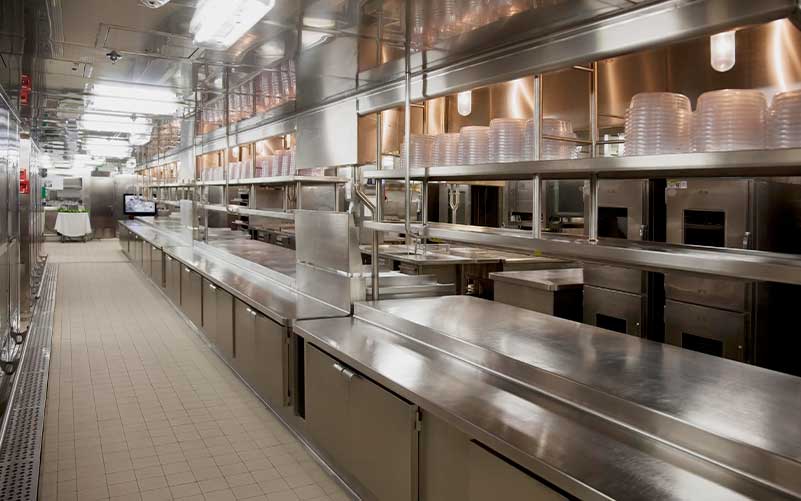 Commercial Pest Management for Restaurants and Kitchens
Bugs do love kitchens, and they employ a wide range of assault strategies depending on the facility layout, placement of food and garbage storage areas, and food preparation practices. We'll begin by inspecting your operation to identify key areas for treatment, then we'll tailor a program to keep the facility pest-free. Our Integrated Restaurant Pest Management programs protect you from both rodents and crawling insects. We're experienced with every type of food service, from ma-and-pa businesses to fine dining to industrial food preparation facilities.
Many of our customers benefit from additional services designed to mitigate common problems:
Flies are particularly nasty creatures that carry millions of germs that can contaminate food and endanger customers. Even if you have a severe fly problem, we can deal with it.
Pest Exclusion Strategies
We'll identify and seal pest entry points like cracks and door seals.
Our feathered friends can cause serious damage to ventilation, roof, and structural systems, and they are notorious disease carriers. We can rid your facility of birds and take steps to keep them away.
Pests can leave some revolting vapors behind and Go Green can chemically remove these odors from the air. We also help with non-pest-related odor problems.
Preventative Pest Control for Health Inspections
Go Green can keep your operation safe and compliant with an ongoing pest prevention strategy. We've worked with canning operations, bakeries, and meat processing facilities to keep their employees and products safe.
Hotel and Motel Pest Control / Hospitality Pest Control
Pest management is particularly important for hotels and motels because nobody gets a 5-star review after a cockroach crosses a hotel room. Our hospitality pest control programs will keep your customers happy, and your Yelp reviews healthy.
School Pest Control / Daycare Pest Control
Thanks to improved government regulation of child and student safety, Kansas schools are implementing Integrated Pest Management (IPM) programs. Go Green can provide IPM strategies to keep students safe from pests—and the chemicals used to control them.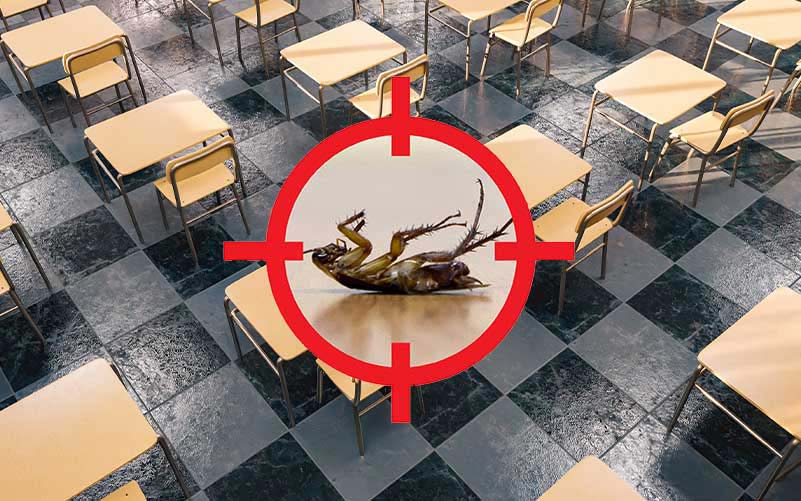 Department of Public Health Registered Pest Control Services
Go Green has been a leader in certified IPM treatment for schools since the program's inception. We serve elementary, middle, and high schools; universities; and daycare centers.
Warehouse Pest Control / Industrial Pest Control
When you have lots of merchandise moving in and out of building every day, pests may seem inevitable, but they're not. We can rid your facility of pests and establish a schedule of preventative measures to keep the problem under control.
What Attracts Pests to Warehouses?
Pests are usually looking for food, so grains and other bulk products are frequent targets in warehouses. If you're storing these types of products, they may attract roaches, beetles, ants, weevils, and even birds, so it's important to always have preventative measures in place. Even if there is no food or grains around, cardboard and cardboard glue are sufficient. Roaches can actually survive solely on cardboard glue. Warehouses are difficult for owners to monitor, due to their size, but a Go Green technician can make regular, strategic inspections, focusing on known pest traffic patterns and behaviors. This allows you to prevent expensive problems rather than waiting for them occur.
Pest Control for Healthcare Facilities
We understand the technicalities behind the term, "hospital clean," and we can keep you compliant with all pest prevention requirements mandated by federal, state, and local agencies.
Dangers of Pests in Healthcare Facilities
Many patients may be especially susceptible to the diseases carried by pests, so healthcare facilities have to be extremely cautious. But they have the same challenges as any public building, with heavy customer traffic throughout the day and night hours. We can perform regular inspections, then help establish protocols for effective pest prevention.
Commercial Property Management Pest Control
If you're a commercial property manager, you have a lot plates spinning. This is why so many property managers have outsourced their pest control to Go Green. We can establish an Integrated Pest Maintenance plan that allows you to take a hands-off approach, leaving you free to handle other responsibilities.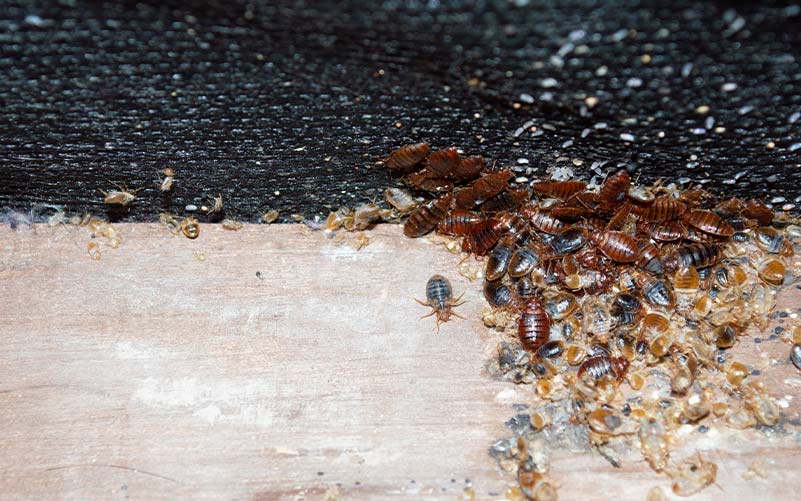 Preventative Commercial Pest Management for Property Managers
The easiest pest problem to deal with is the one that never happens. Prevention is key in controlling both pests and costs because, once you see an infestation, the damage may already be done to your inventory, facility, or reputation. Our technicians not only treat for pests; they can also train your staff in best practices for the prevention of infestations.
Commercial Pest Control Questions and Answers
Q: How much does commercial pest control cost?
A: Like anything else, the cost is proportional to the job, ranging from $50 to $600 for an average, routine visit. Termite and bed bug control is more time consuming—and technically challenging—so costs may range from $1,000 to $8,000 for a 3,000 square foot facility.
Q: Why are exterminators so expensive?
A: We have extensive education on the biology of pests and their eco systems, so you're working with trained professionals who can be trusted to provide a safe, effective solution to your pest problems. The chemicals we use are expensive and sometimes dangerous, and we make a significant investment in both hardware and training to be sure our technicians always adhere to government health and safety regulations.
Q: Are pest control services worth the money?
A: For a commercial operation, pest management is always worth the money because you have assurance that your facility will be safe, healthy, and clean looking. You can also think of a pest management program as an insurance policy that protects you against the potential profit losses that can accompany an infestation.
Q: What are the advantages of pest control services?
A: Aside from their potential health risks, pests can wreak havoc on inventory, supplies, and even facilities. Rodents can make quick work of paper and cardboard, destroying packaging, documents, and merchandise in a very short time. They also have a taste for electrical insulation, which can cause truly dangerous problems.
Termites can be even more serious, causing enough damage to bring your building to its knees before you know you have a problem. Prevention is the best strategy.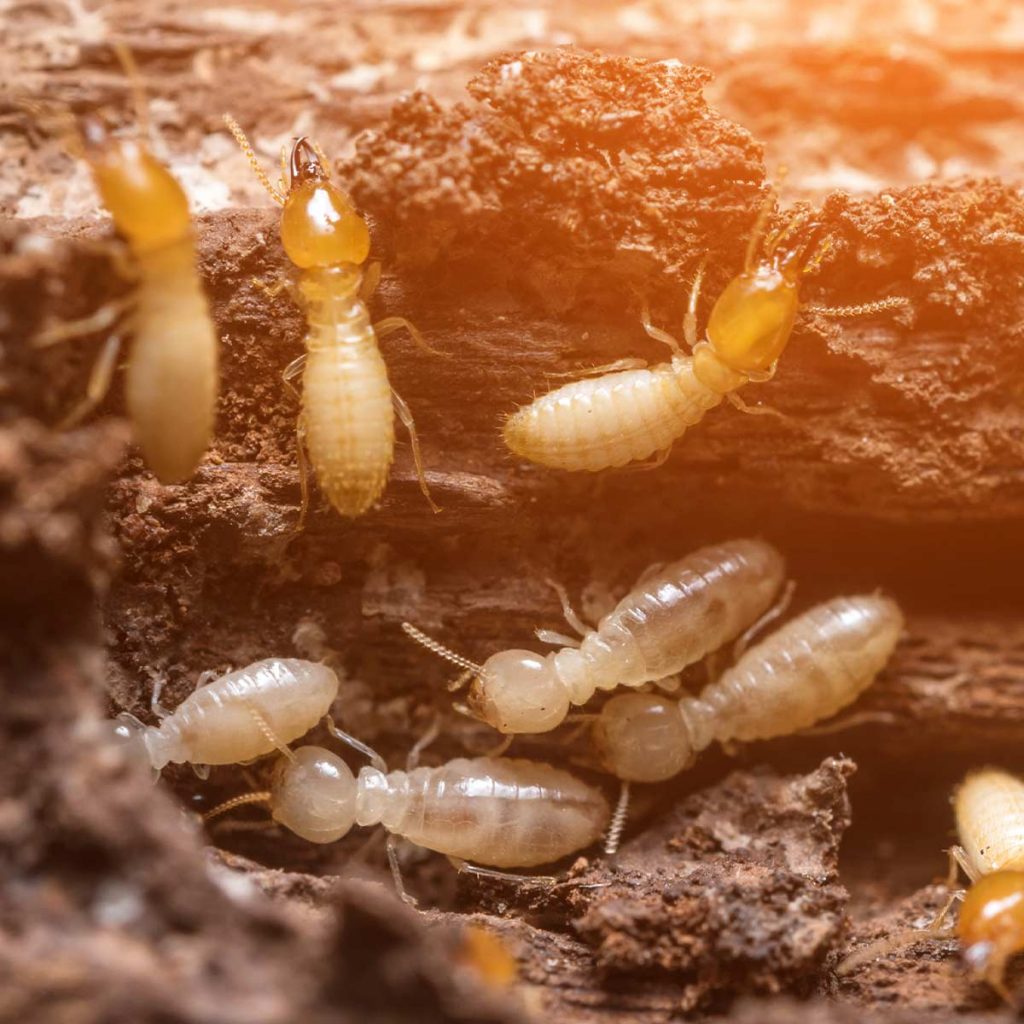 Q: Is pest control important for offices?
A: It's a normal part of building maintenance for commercial spaces; and an indispensable investment in your facility, your employees' health, and your company's image.
Q: Can you provide some tips to keep pests under control in offices?
Q: Should I do pest control myself?
A: If you have a small pest problem, you may do fine handling it yourself. If it's a bigger problem, you may want to consult a pro to make sure you're dealing with, not only the obvious pests, but hidden nesting and breeding areas.
Q: How long should pest control last?
A: The chemicals used by licensed exterminators typically last 30-90 days or more.
Q: Should I leave the building after pest control?
A: Our Go Green treatments are harmless to humans, so no evacuation is necessary. Regular treatments with many stronger chemicals can also be safely applied during routine pest maintenance visits. There are a few pest treatment chemicals that require evacuation for two to eight hours, but these cases are extremely rare.
Q: Do electronic roach / pest control devices really work?
A: If these things work, nobody has been able to prove it in a lab, and they've tried.
Q: Do electronic rodent repellants really work?
A: Like roach devices, no one has been able to prove that these work.
Q: Will oil of peppermint get rid of mice?
A: It can help to repel them, but it's not an ironclad solution, and the odor doesn't stay strong long enough to be effective in the long term.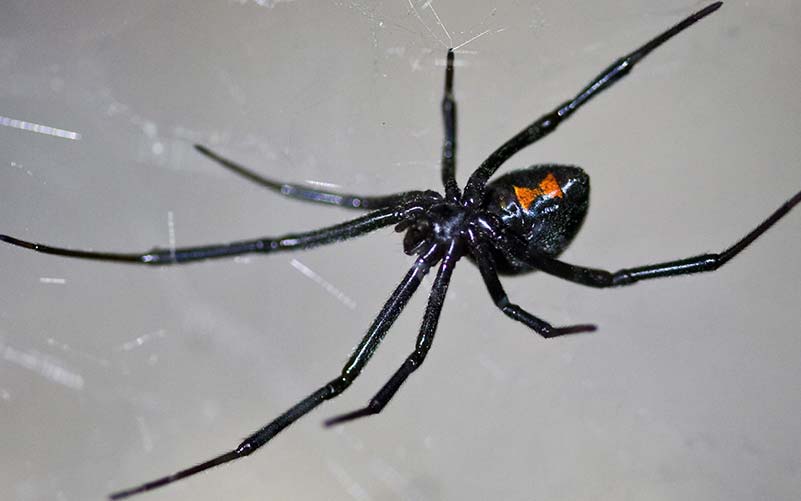 Q: Why is commercial pest control important?
A: The first reason is the health and safety of your customers and staff. The second is the physical risk to your facility. The third is… pests are gross.
Q: What is commercial fumigation:
A: Fumigation is the weapon of choice for large-scale infestations. It kills pests at all stages of growth, including eggs, larvae, pupae, and adults. This treatment requires evacuation of the building.
Q: What are some of the common pests in hotels?
A: Here's the hit parade of pests seen most commonly in hospitality settings:
Commercial Pest Control Services Near Me
Go Green was founded in 2010, and we've grown steadily ever since because we take great pride in what we do, and we're good at it. Our customers now include such institutions as Wesley Medical Center, City of Wichita, McConnell AFB, Key Management, and Case and Associates. Your job is challenging enough; it's our job to take pests out of the equation.
Thanks for your interest in Go Green Pest Control's commercial pest control services. Give us a call at (316) 733-0687 in Wichita or (785) 377-0687 in Manhattan and Junction City to discuss your company's needs.