Are You Ready for a Safe Pest Control Solution?
Residential Green Pest Control Services
Nobody likes the idea of pesticides in their living spaces, so Go Green only uses products formulated from organic sources and deemed safe by the Environmental Protection Agency. These green pest control chemicals are less hazardous to humans and pets than their predecessors, but still extremely effective at eradicating targeted pest populations.
Still, their application requires care and expertise, and our technicians are trained to put your safety first. Professional extermination is a precise science; we're able to treat tightly targeted areas, so it's not like the old-fashioned cliché of fogging entire rooms with foul scents.
It's even safer when you opt for an Integrated Pest Management (IPM) program because it generally requires a smaller application of chemicals on each visit. The EPA describes an IPM as "an effective and environmentally sensitive approach to pest management." When we create an IPM for your home, we'll begin with a thorough inspection based on our knowledge of pest life cycles and the ways they interact with the environment. Your custom IPM will allow us to manage pests in the most economical way possible, and with the least danger to people, pets, property, and the environment.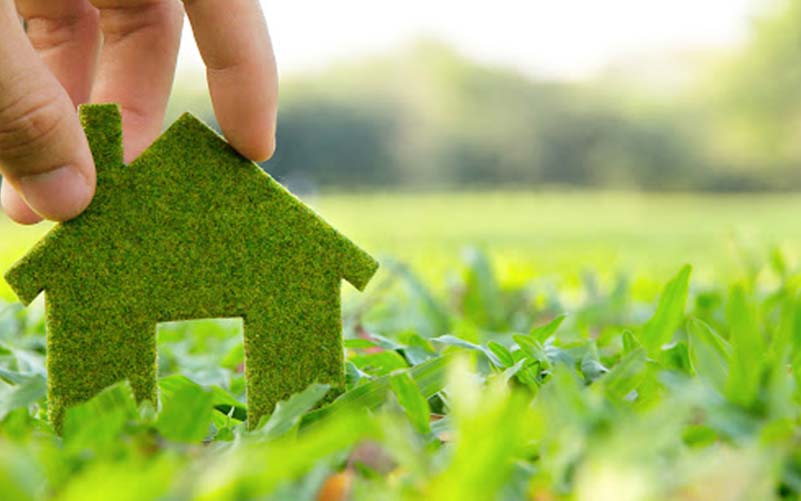 Go Green Is Certified For:
Ant Control and Treatment
Ants can bring two kinds of trouble. Many species destroy food stores, while carpenter ants actually destroy structures by eating wood-based materials for the cellulose they contain. Colonies can spread rapidly if not treated.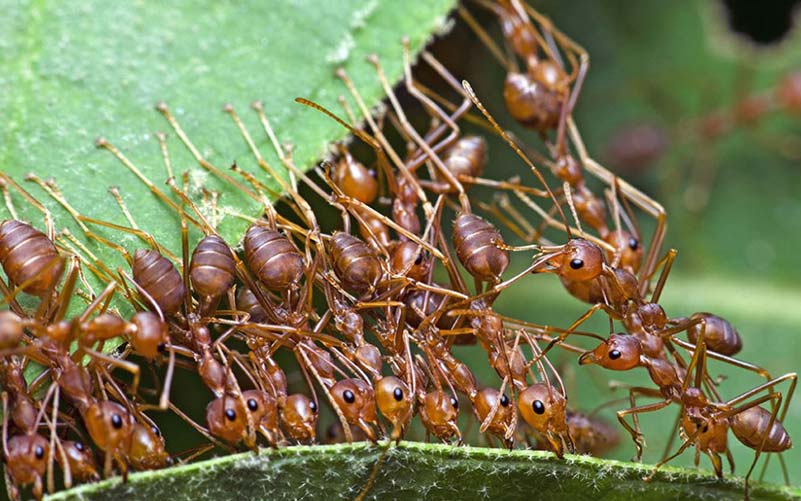 Of all pests, bed bugs are among the most insidious and difficult to exterminate. See our Bed Bug Exterminator Services page for more information.
Termite Treatment Services
Termites caused more than $5 billion worth of property damage in the U.S. last year. They can enter a structure through nearly microscopic holes, then set to work eating every bit of wood they can find. The infestation can be invisible until damage has already occurred, so we recommend an Integrated Pest Management plan to assure that regular inspections keep your home safe.
Eco Friendly Cockroach Extermination
Most of us are no stranger to these nasty beasts. They're fast, efficient eating machines that can digest almost anything. Many victims of this infestation also develop cockroach allergies without knowing the cause. These insects are so resourceful and resilient that it's usually best to call a professional to deal with them.
Rats and mice chew on everything. They can destroy structures, electrical insulation, plastic pipes, and of course, food. They bring disease into your home, so they should be dealt with quickly if you see droppings or signs of recent gnawing.
A lot of dangerous insects make their homes near humans, sometimes in the most inconvenient places. Go Green can help with: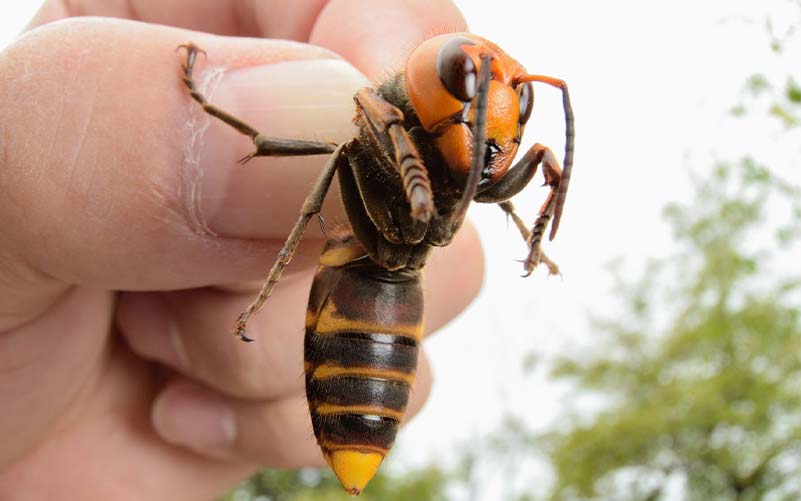 Stink bugs can enter your home through holes and cracks around door and window trim, lights and ceiling fans, breaker boxes, and baseboards. They are appropriately named for the noxious chemical they emit from their nether ends. They aren't difficult to catch, so some people try vacuuming them up. It works great, except for the putrid aroma that remains in the vacuum bag, which can linger for weeks. Best to call a pro if you have a serious stink bug infestation.
Snakes, raccoons, possums, spiders … yes we do it all. Give us a call.
Guaranteed Green Pest Control Services
Our work is 100 percent guaranteed because we put customers first, and we're good at what we do. Our methods are environmentally safe, and our technicians are experienced, licensed professionals. They're also good communicators who will explain the specifics of your situation in plain English, then offer treatment options.
Go Green is committed to keeping your family safe, healthy, and comfortable in your home. Give us a call at (316) 733-0687 in Wichita or (785) 377-0687 in Manhattan and Junction City.
Commercial Green Pest Control Services
All of our commercial pest treatments are approved "green" by the EPA, so your employees and customers will be safe from harm when we treat your facility. Check out our Commercial Pest Control page to learn what we can do for your organization.
What is green pest control?
A: According to the USDA and EPA, this term defines both chemicals and procedural systems for exterminators. The chemicals are made from organically sourced materials, rendering them much safer than traditional pesticides. The procedural systems are designed to provide the most economical solution for customers with minimum environmental impact and maximum family safety. An Integrated Pest Management plan is established for each job, which focuses on prevention—the safest and most effective way to control pests. Go Green was an early adopter of green pest control, and we remain a leader in the communities we serve.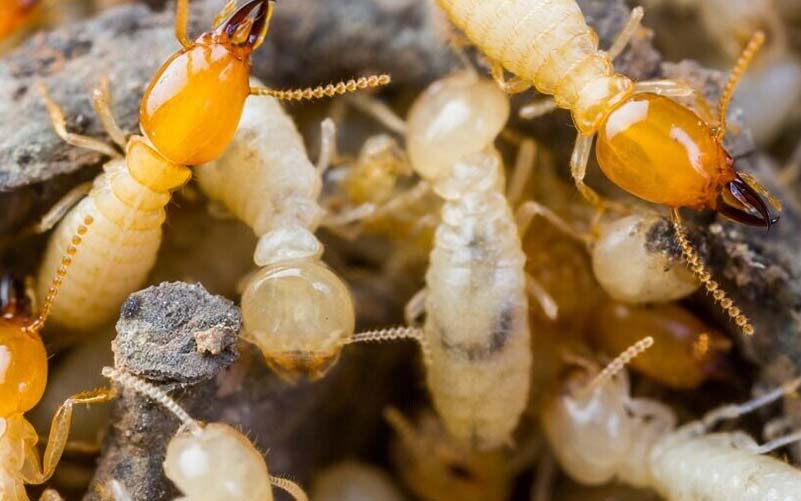 Is green pest control effective?
A: Yes. Science has come a long way since the days of DDT trucks fogging entire neighborhoods to destroy pest populations. New solutions have been developed with organically based chemicals that target specific pest populations with minimum danger to humans and pets. New treatment methods allow us to strategically place chemicals in areas that are trafficked by pests, but not by humans and pets. And new inspection and analysis methods allow us apply treatments with laser accuracy by leveraging our biological understanding of pest habitats and eco systems.
What is certified green pest control?
A: The EPA describes green pest control chemicals as "biorational," meaning they:
Is green pest control affordable?
What is Integrated Pest Management (IPM)?
A: IPM is a pest control method that relies on deep knowledge of pests, their behaviors, and eco systems. It sets forth inspection and treatment protocols designed to limit chemical use and minimize health hazards for humans, pets, and wildlife. It dictates the use of a new, safer category of pest control chemicals. And it defines practices designed to assure that every pest control customer receives the most cost effective solution for their problem.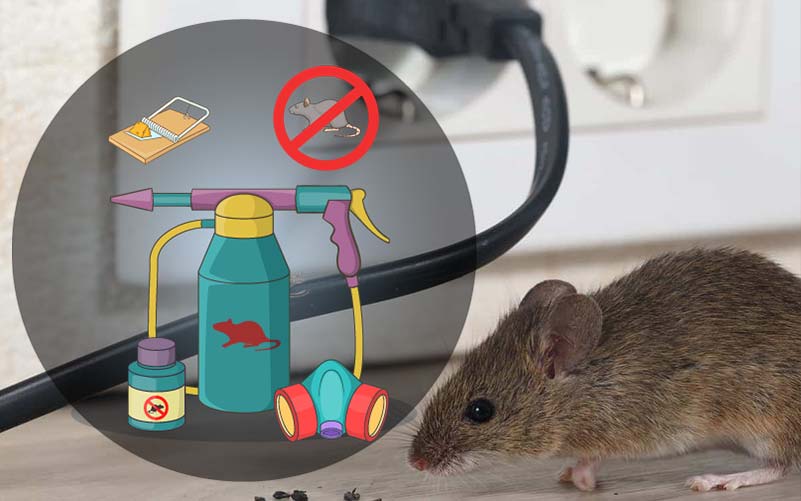 Green Pest Control Services Near Me
Thanks for your interest in Go Green Pest Control's green pest control services. We provide green pest control services for Wichita, Manhattan, and Junction City. Give us a call at (316) 733-0687 in Wichita or (785) 377-0687 in Manhattan and Junction City. We'll help you safely get rid of pests and keep them away.